What You'll Achieve:
Utilize a butterfly diagram to unearth your entrepreneurial concept. This lesson aids in pinpointing a startup idea that resonates with your interests and passions. When business models and challenges grow intricate, this diagram remains a dependable guide for taking action.
Next, we'll transform your Butterfly diagram idea into a Business Model using the Value Canvas tool.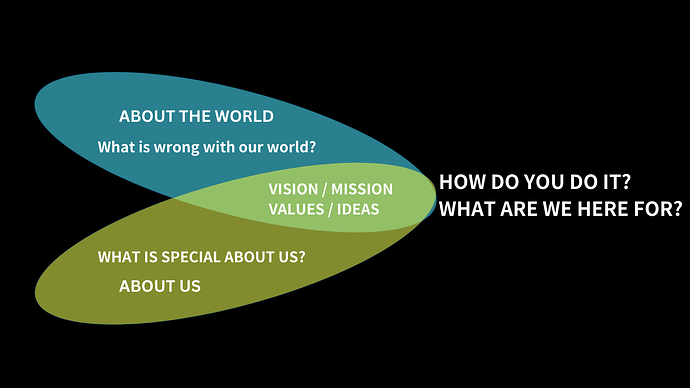 How to use this tool:
The "butterfly diagram" aligns unique strengths with world challenges to craft a compelling brand idea, using two circles for exploration.

Top circle: Identifies global trends, social issues, and industry challenges to find areas for positive impact.

Bottom circle: Uncovers organizational strengths, resources, and capabilities for addressing challenges.

Intersection: Where strengths meet opportunities, creating a compelling value proposition and actionable mission.

Emphasizes adaptability and continuous refinement, guiding responsiveness to market changes, leading to a dynamic business model canvas for your startup